Car rental for Tet holiday increased 1.5 times
The base almost only car rental service for the whole year, from 7 to 10 days, with the cheapest price of about 12 million, up 50% compared to weekdays. On weekdays, the car rental company Lunar New Year Self-drive priority package service 7-10 days (usually from 26 to 5 Lunar New Year) in accordance with the needs of the family back home and early spring. Depending on the type of car, the cheapest rent from one million per day, up 30-50% compared to weekdays.

In Hanoi, Hyundai i10 for 2014-2015 at 12 million for 7 days (29 to 5 lunar new year). Automatic number 2 million. Tenants deposit before 5 million, when the car paid the rest. The same day is usually about 600,000 -700,000 VND.
The Tet holiday package for Vios is 14 million. Camry about 17 million. 7-seat high-rise chassis like the Hyundai Santa Fe is 20 million. Toyota Innova ranges between 15-17 million and Fortuner is 15-20 million.

Nearly 20% of the units are rented. The demand for Tet is high and there is not much fluctuation in prices over last year. The increase of about 200,000-500,000 in new cars, but the old car almost unchanged.

Car rental services add 600,000 to 700,000 VND compared to 400,000 VND in ordinary days and register now. Guests will have to negotiate with the driver about the date and mileage. Drivers are more expensive, inconvenient but the tenant is not responsible for compensation when the crash

Mr. Minh Xuan, owner of a car rental company said that there are 15 business vehicles, there are 13 customers registered procedures to rent a car package 10 days Tet. Customers should be able to book the car early.

When you are too close to the date, you will not be able to rent a car. Xuan Nghia, a programmer in Hanoi, said that last year he had to carry his Kia Morning home on the old floor. Long time no driving floor number so he worked very hard every time. Not to mention the experience of less so many wreckage, the amount of rent a car with a quarter of rent.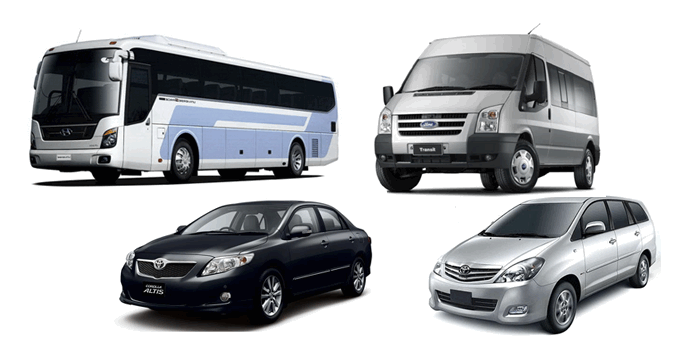 In addition to the demand for popular cars, luxury cars for the occasion of the Lunar New Year, Mercedes C250 is priced at VND1.7-1.8 million per day.

In Ho Chi Minh City, self-drive car rental services are more busy. According to a representative of a car rental business in Tan Binh District, the number of visitors increased rapidly after the New Year. With nearly 50 cars driving from 4 seats to 9 seats of this business, more than 80% of customers booking.

Mr. Manh Hung, a car rental customer in Binh Thanh district, HCM City, with the financial ability to own a small four-seat car is not too difficult, but he still choose self-drive car rental. "The city is crowded but the family only needs to go on weekends or holidays, so I decided to rent a car, more convenient, no car parking, stealing ...".

He has just signed a contract to rent the Innova for 10 days. Price of rent increased by 100% compared to weekdays. Kia Morning 2010-2013 period is usually about 500,000 up to one million. This is also the cheapest self-drive car rental. Household models such as Innova, Fortuner, from 2010 to 2013, cost between 1.8 million and 2 million. Kia Sorento rent from 2.4 million.

According to a representative of the car rental business because of sudden increase in customer demand, in addition to high prices, customers should plan to rent a car soon to be active in selecting the car.

"On average, we have over 20 calls and many customers have completed the procedure from now on." Unlike Hanoi, guests in HCMC usually pay 100% of the contract value and the minimum number of days is 10 days.

He also noted that customers should carefully check with the delivery staff about the condition of the car, dump the right type of fuel. The procedure for getting a popular car is still a household mortgagor, a motorbike with a registration certificate.