Car rental V.I.P
Dcar Limousine 10 seats
- Company : Dcar
- Year model : 2016-2017
- Car model : Dcar new or Dcar Presiden
- Seats : 10
- Colors : Black or white
- Type of rent : private with driver
Price:
150 USD
Driver's price:
150 USD
Dcar brand was built in 2012 located in  south Sai Gon and has many successes in VIP segment. Dcar Limousine models  with luxury style, convenience ,quality was confirmed by customers over the year.
Dcar Limousine 10 seats was improved by experts from the Ford Transit 16 seats with the interior very luxury and modern .Inside the car are 10 seats include 4 VIP seats facing each otherand 3 standard rear seats are covered with high quality felt leather like standard 5 * on board.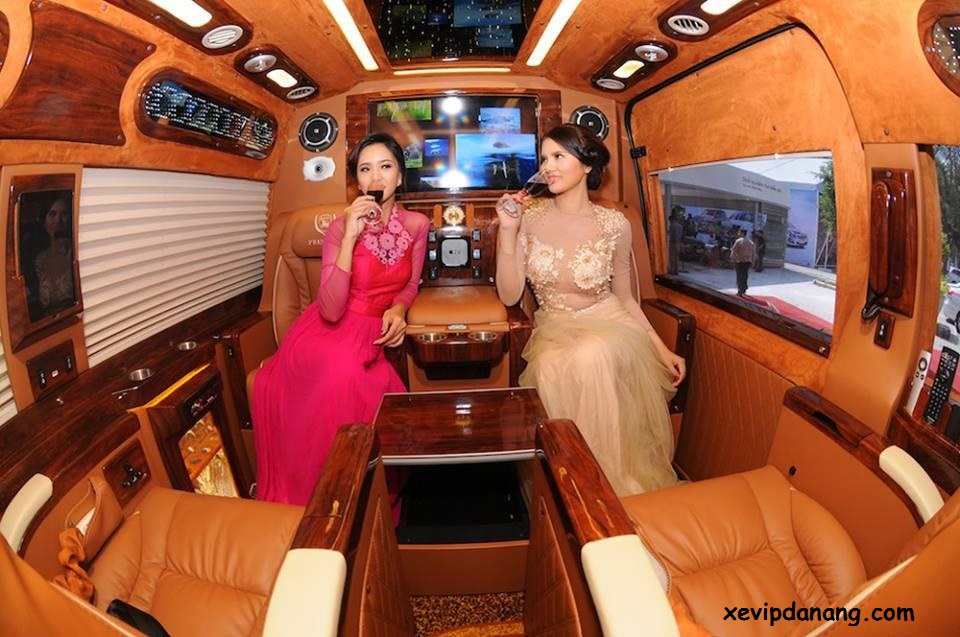 The equipped with modern equipments such as: 220V power outlet for phone charger, laptop, 6 multi-function USB ports, privacy partition between driver and passenger boundary, DVD player, speaker, lamp led,… The comfort of turning, falling back of the chair makes you feel comfortable for sightseeing and relax ... Nice furniture from all angles, creating a shine for the reception. It's luxurious and delicate in every angle whether you are the easiest or the most sophisticated are convinced by them, closing up of VIP seats of the top. With the level of capital, Dcar Limousine always be the first choice by the customer for a trip to Da Nang.